Unlock the most rigorous assessment of your brand's future formulary coverage
The FAST solution from PRECISIONxtract removes one of the toughest barriers to drug launch success by delivering truly meaningful market access predictions to launch and market access leaders.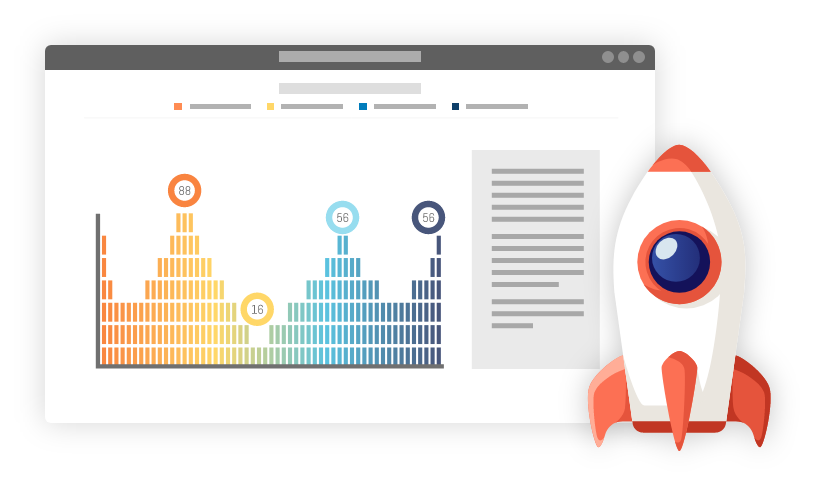 Two key factors can make or break your drug launch and future
An estimated 66% of new drugs fail to meet prelaunch sales expectations their first year on the market, and then tend to continue to underperform for at least two more years. Conversely, 80% of brands that experience launch success tend to continue on an upward trajectory. Successful launches matter.
Pharma executives and launch leaders point to two top culprits that endanger launches: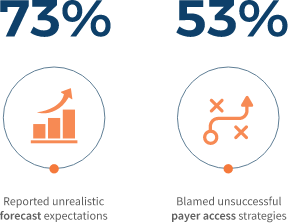 Make more strategic pre-launch decisions
Leverage FAST predicted access score to objectively inform an initial GTN forecast.
FAST shows you why product launches succeed or fail
FAST synthesizes 50+ attributes in a neural network to help you understand the severity of specific factors that impact launch performance. With these insights, you can reduce risk in forecasting and pre-launch planning, and lessen the impact of market complexity on your drug's launch.
Three Strategies for Nailing Accurate Launch Predictions
History shows that 44% of drug launches fail to meet internal targets due to unrealistic forecasts and misaligned payer strategies. Precision's Doug Ranahan outlines three strategies tested and proven by PRECISIONxtract's data scientists through our FAST (Formulary Access Strength Tool) solution to improve the odds of a successful launch.
How can FAST support your launch?
FAST's data scientists have more than a decade of market access experience applying experimental design and testing methodologies to derive insights. Let's start a conversation.