Empower teams to target and engage your brand's most valuable prescribers
The PRECISIONxtract HCP Behavioral Dynamics solution surfaces data-powered insights that make it possible for you to measurably influence HCP engagement and drive more effective strategies.
Legacy HCP valuation strategies can be vulnerable
Pharma has traditionally relied on past experience and volume-based targeting to engage HCPs. But this approach can leave you at a disadvantage. Consider that HCPs will prescribe your brand at different rates across various markets at different points in the brand lifecycle. If your sales teams are armed with messages based on a one-size-fits-all strategy, they can't break through the marketing noise to connect with HCPs. And if you are unaware of new and unrealized opportunities — from pre-launch to post-launch — you can't take advantage of them.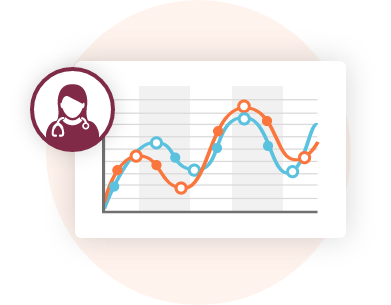 Understand your target HCPs like never before
Through HCP Behavioral Dynamics' blend of data, real-world experience and primary research, you can find out what truly motivates your audience. Our propensity-to-prescribe analytics engine provides a robust investigative framework to generate deep insights into HCP prescribing decisions and patterns. Plus, the process is portable to operate on client- or PRECISIONxtract-based data, and can produce a universe of variables.
How can PRECISIONxtract show you more about your targeted prescribers?
Let our data scientists help increase ROI on your engagement efforts. Let's start a conversation.